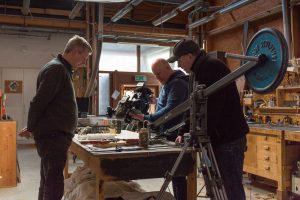 Moondance Productions is a television production company based in Dublin and London specialising in factual, reality and documentary series.
We have produced hundreds of hours of ground-breaking content watched by over 100 million viewers across different territories. Our work has been recognised globally, picking up various international awards. We are an extremely experienced, dynamic, innovative, forward thinking production company, always looking for new and exciting opportunities. With over 25 years of experience, our creative team is made up of some of the best directors, cinematographers, producers, editors, and graphic designers in the business.
Established to produce strong and compelling programmes for both the Irish and International markets, our shows are presently broadcasting in Ireland, UK, USA. Belgium, Holland, Denmark and Africa.